Transforming our "Long Life" concept into reality.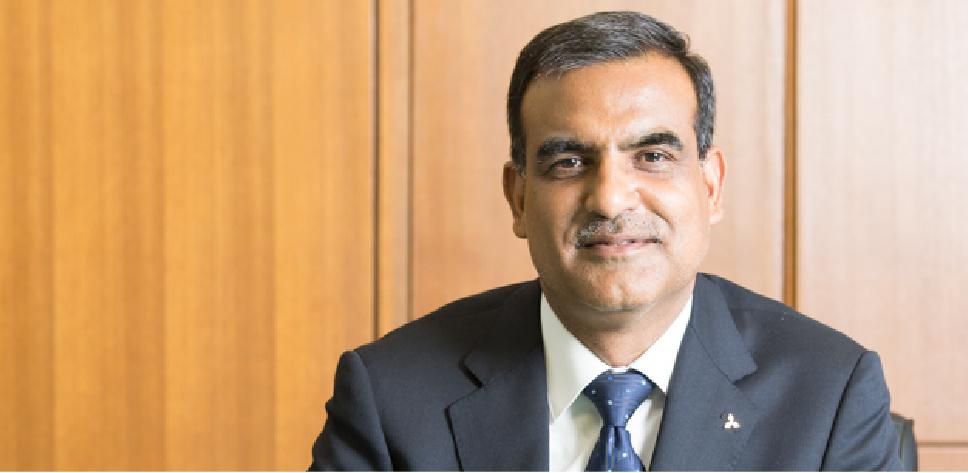 ~Long Life~ reflects the goodwill and
sustainable partnership with our customers.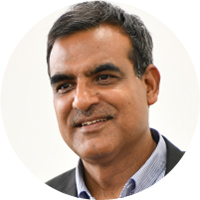 Mitsubishi Mahindra Agricultural Machinery Co., Ltd.
CFO, Senior Vice President
Sudhir Kumar Jaiswal
Try to achieve our goals as a team
I feel fulfillment when I engage in my work with passion and provide excellent products and services to customers.
To achieve something, we develop a plan, discipline ourselves toward the goals, and attain it as a team.
Once accomplishing something, we can be proud of ourselves, and also think that we want to grow even further.
Establish trust with customers
Our mission is to manufacture and ship ideal products actually, and provide prompt and excellent after-sales services to customers in a real sense. In order to build trust and bonds with customers, all employees will work as one, make a plan, and execute it. From now on as well, we will continue to offer competitive products in the world market.
For the future of us and our customers
We have to open our path for our growth. We need to specialize in customers' needs and renovate ourselves, and also create strong bonds with all people involved. The future of our company depends on each employee. The strength of our team is a gather of excellent abilities and technical skills of each. Let's achieve our goals together.
Agriculture is a foundation of country. We will contribute to the Japanese agriculture and bring prosperity for persons engaged in agriculture in the future as well.