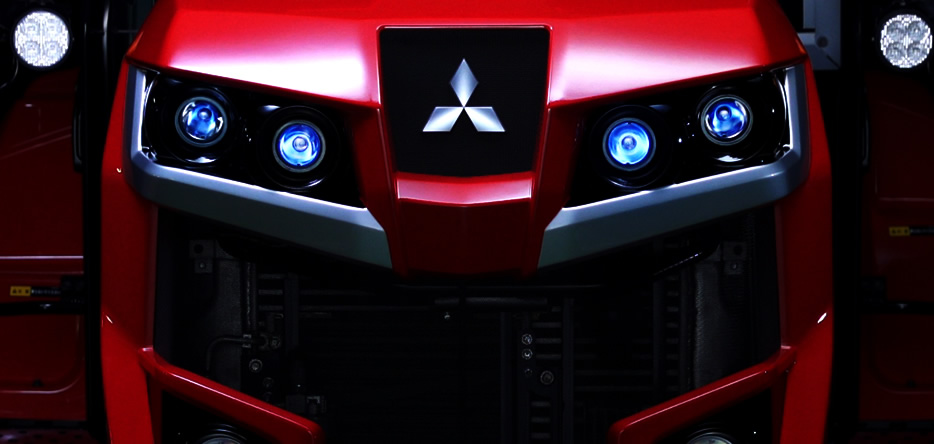 Superior power and tractive force combine to
provide performance on another level altogether.
Exceptional tractive performance to enable large attachments to be freely operated is sought as scale expansion rapidly occurs.
The performance of our full crawler GCR tractors, which have been continuously upgraded with the latest innovations and updated over many years, has been further refined. In this connection, we are proud to finally unveil our latest addition to the GCR line.
Behold the essence of fine manufacturing.
The GCR1380 is in a class of its own in every respect. Each vehicle is built through the complete dedication of exceptional skilled workers and engineers at a level exceeding what you might find on a normal production line.
While a manufacturing process consisting of hundreds of steps are performed with singular artistry, each unique machine assembled in the GCR base camp specially set up in a spacious factory exudes an impressive aura.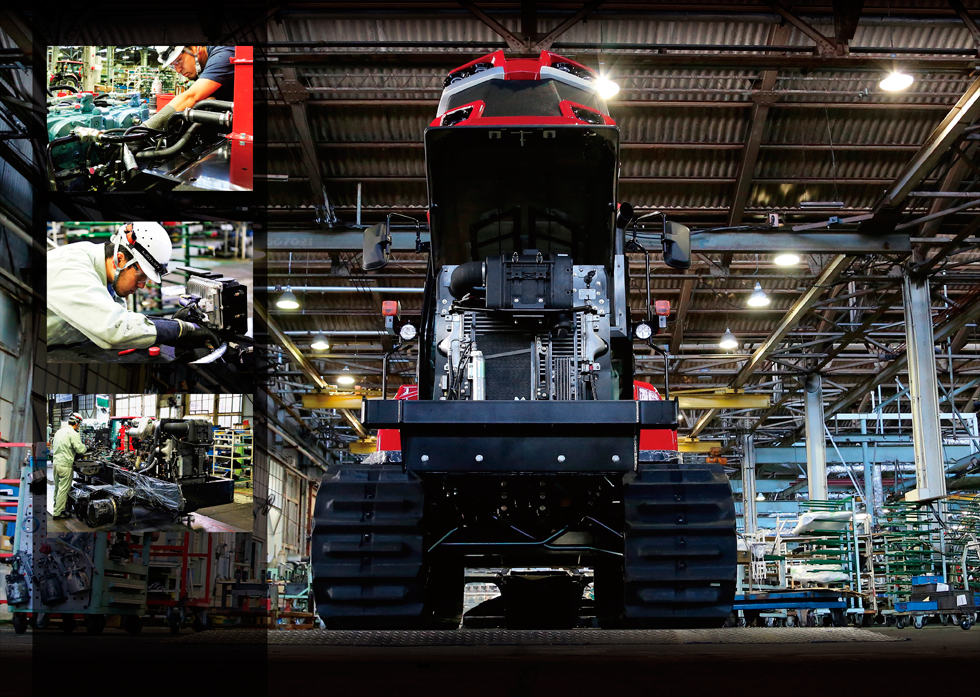 This model embodies the blending together of the strength and lofty pride associated with eagles with Mitsubishi's three-diamond emblem.
The Eagle design has been adopted for the GCR1380, a model that has been inspired by this mighty bird.
Their sharp claws firmly grab hold of the earth in a demonstration of power and their majestic flapping wings act as an expression of interior comfort and dependable durability.
Introducing a new GCR tractor capable of exercising dominion over vast lands by delivering impressive traveling performance and superior operability.